People said we should ask Gareth, the Welsh farmer from Llanfairfechan.
Gareth holds a celebrity status among farmers because of his voice and advocacy for agriculture. When people wanted to know what he said about the clothing, we thought it was well worth a try.
In the days of social media, everyone is an influencer, everyone has noise that they can share. It was great to see Gareth and his family were more than this, farming and Wales for them was an absolute passion. Gareth fitted right into our clothing, but more than that, we could see it fitted right into his life. It was a real connection with a family of the land.
When I saw the oilskin wax clothing, I thought this is interesting. It wasn't until I got up the top of the mountain that it dawned on me….. here I was, warm, dry, in terrible weather and nobody to turn to and tell.
Farming in the Welsh mountains in Snowdonia is a tough way to make a living. It's always stunning, but sometimes it's a grind to do the work. And because its farming, the seasons rush on you with their unique demands.
I've always observed nature. It never gives up and it's a special breed of person, gear and animal that survive. When I work on the farm, you can see straight away what will last. It's a hardiness, those new lambs get up and fight and live.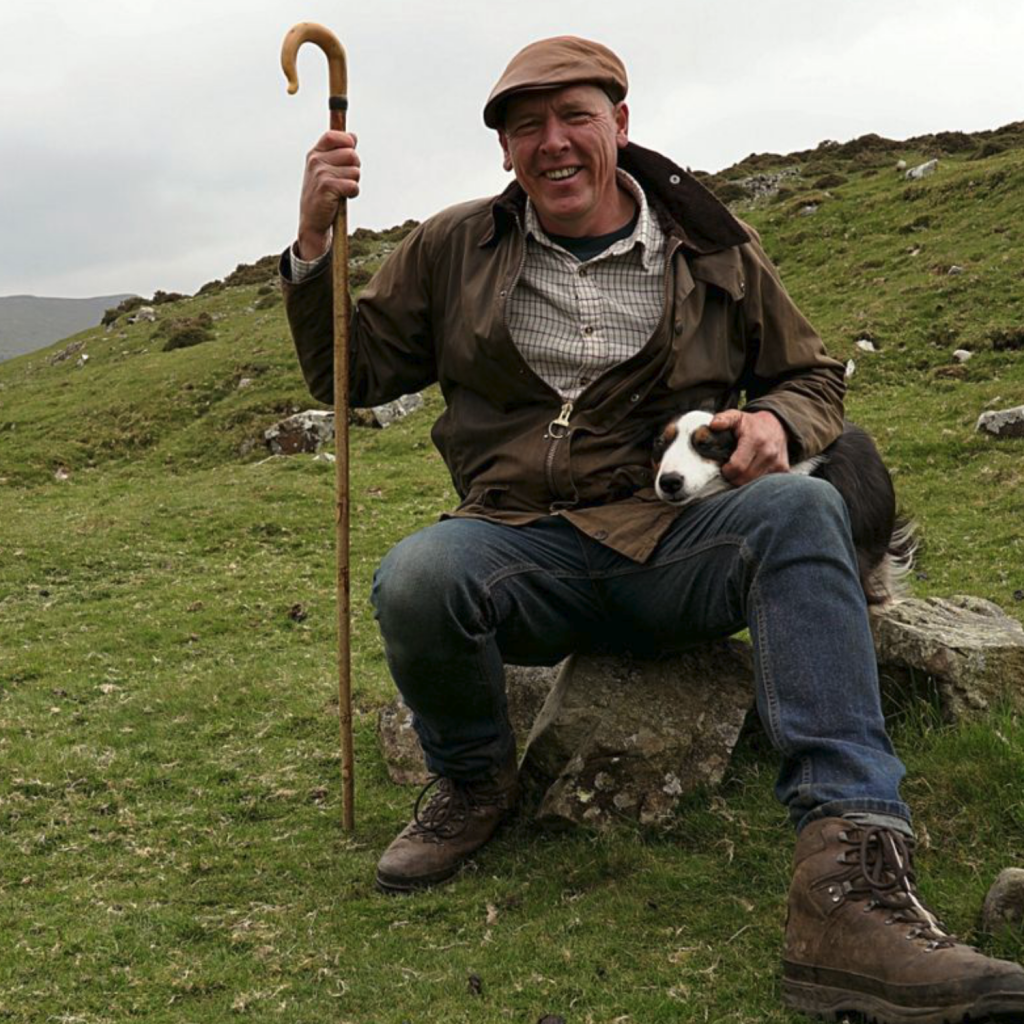 I'm lucky to travel but Wales is my home, in particular the coast mountains of Snowdonia. My wife came from the island of Anglesey which is a very special place for us. I've stuck to Wales, there's some amazing farming country about, but the heritage of what we have here is special. People come a long way to see it, but it's just our life.
It's just so real, you can run your hand over the garment and see its authenticity.
The Welsh are not big on emotions, but people often say to me, Gareth that looks like a great wax body warmer you have there. And it's because they are cold and I'm warm. The wind from off the Irish Sea is a killer sometimes, even literally with livestock. It bites into them and saps their strength.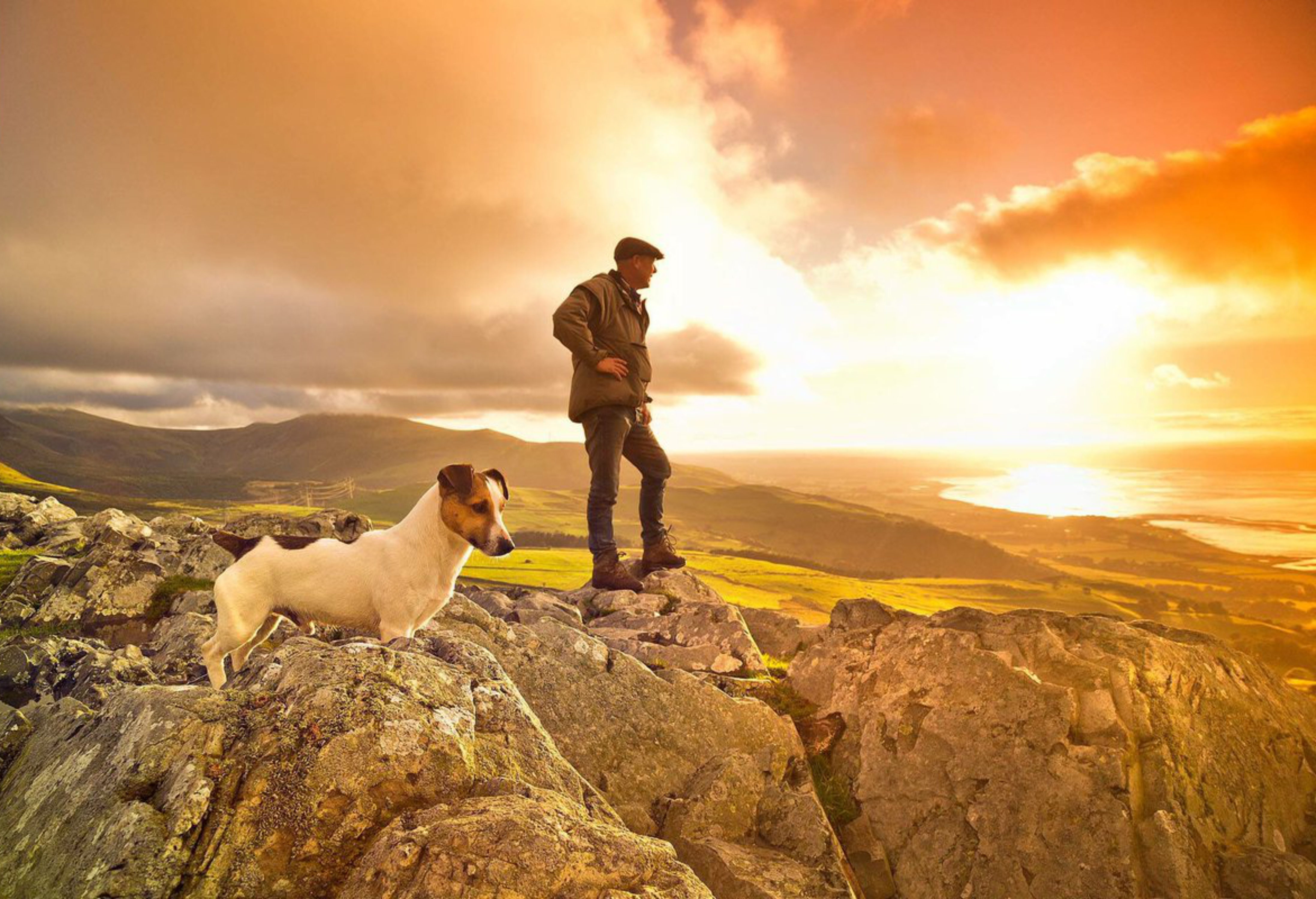 You have to be so careful when you are working "up the top" of the mountains on the farm. It's exposed up there, sometimes a minor change catches you out. Wearing the oilskin wax body warmer protects your shoulders and back without even thinking due to the design finish, and the neck collar is a practical combination with my hat.
People often come to our farm to see things like shearing the sheep and feeding the stock. Some of are the fabulously rich wanting experience, others are poor kids with no idea how animals live or are cared for. I dress up like a normal day on the farm, my cloth cap and wax jacket. Farming isn't fancy dress, it's the professional way that we live.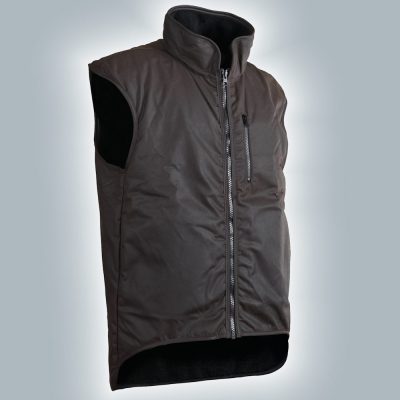 Gareth's Classic Oilskin Style
Oilskin Wax Sleeveless Vest